Over than 32 years professional electronic component company
Since 1990, HUAI YANG has continuously been developing ways to improve the life of our consumers. Adhere to insist on kind consciousness; HUAI YANG demands perfection in all aspects, including research, development, production, quality assurance and marketing.
HUAI YANG is the independent leader in exascale data center ecosystems, edge data center designs, industry-leading telecommunications solutions, and next-generation technology innovation. HY Founder and CEO Janney Hsiao has developed more than 100 issued and pending patent claims covering data center designs that have manifested into the company's world-renowned data centers and technology solutions.
HUAI YANG 's advanced data centers are at the center of our platform and provide power densities that far exceed industry averages due to our highly efficient propriety cooling systems, while also being powered by 100% renewable energy. Our platform fosters powerful network effects and nurtures a rich technology ecosystem that increases in value to our clients as the platform continues grow. We currently have more than over 950 customers, including some of the world's largest technology and digital media companies, cloud and managed service providers, financial institutions, healthcare organizations, and telecommunications providers. Importantly, we have delivered 100% uptime across all of our data center facilities since inception.
As a result, HUAI YANG use the expertise, advanced technology and organization management to driving forces of this perfect idea. A switch is a drive to determine happiness, the energy is activated with the flip of a finger; the exquisite visions are realized and extended to every corner of the world. As the leading brand of switches, HUAI YANG bases in Taiwan and reaches out to the world with the concern of humanity and technical development. In HUAI YANG, happiness and perfection are tied together in each single day.


Quality Management Process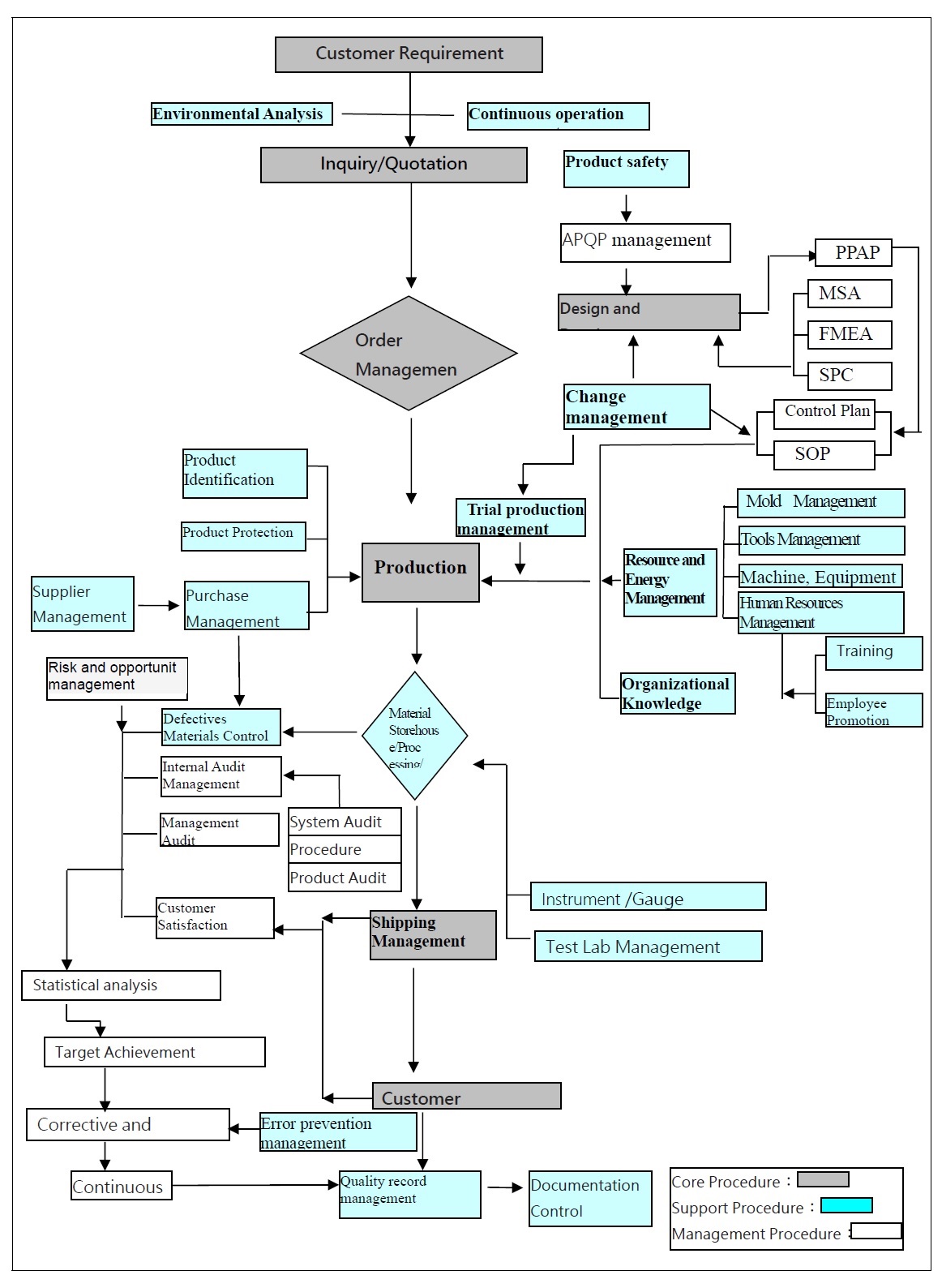 Powered by Froala Editor